PARTNER WITH US FINANCIALLY
There are several ways to give towards our support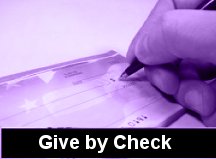 If your preference is mailing a check, please put a note on the check and on the envelope that it is for Jeff Davis. Send it to...
EMU International
209 Roberts Rd.
Taylors, SC 29687
Phone: (864) 268-9267
Save time and postage by having your bank mail a check directly from your account (usually called online Bill Pay). You can set up a recurring and/or one-time payment and have your monthly donation to EMU automatically deducted from your personal checking or savings account. If you are interested in this method of giving, please follow this link and complete the form and then return it to our office. Be sure to sign the authorization to give the EMU Office the needed permission to access your account. On the form, you can also choose how you would like to receive your receipt each month—email or regular USPS. Transfers are done the middle of each month. This is the quickest and most efficient way to support us regularly.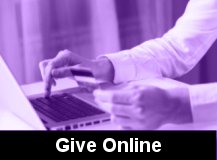 Give online using a credit or debit card via our PayPal link. This service now accepts credit cards from many countries. Note that you can give a one-time gift or set up a recurring donation which is convenient for you and helps us pay our recurring bills. Be sure to enter Jeff Davis in the Purpose field.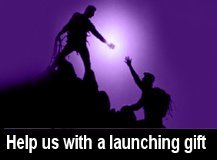 As we make the transition to this new ministry we are incurring a lot of initial expenses. When I resigned from Oakwood Baptist Church in May, the church was generous enough to pay me for six months through November. We did not receive any salary in December. I officially began work with EMU International on January 1. Until now I have not been in a position to visit churches in order to raise support so we have been incurring a lot of "start-up" expenses. I traveled to Uruguay in February for three weeks and then I was in Phoenix for a week at the beginning of March. All of my travel expenses right now are coming out of my own pocket. I hope in the days ahead to be able to take some meetings in churches to help promote the work of EMU International. Hopefully these meetings will cover my travel expenses. For our friends who are interested in knowing some of our needs at this time, we have two daughters at Bob Jones University. We also are working to put our house on the market with plans of moving to the Greenville area. We could also use a new car as I will be traveling a lot. Please pray about these needs. If you would like to give us a special donation to help with these needs then please use one of the ways described above. Be sure to designate your gift for Jeff Davis. Of course our monthly partners can also give special gifts.
For those wishing to learn more about EMU International, its history, its philosophy, its leadership, and its fields of service, take 10 minutes and watch the following video. Note this is an older promotional video.